Frequently asked questions
Where do the trips go?
---
We operate mainly in the Sea to Sky region of British Columbia between Vancouver and Lillooet.

We do not mention specific locations becasue conditions in the backcountry are constantly changing. Your certified guide will determine where your trip will go based on the number of participants, avalanche conditions, and snow quality. This ensures that we go to the absolute best locations. We do our best to keep away from the popular touring locations.

We do special trips into the Interior and the Rockies in the spring, ask your guides for details about these special trips.
---
Can the group request a location for the trip?
---
Absolutely! You may request an area anywhere between Squamish and the Duffy Lake area. Ultimately the guide will have the last say because they know where the best snow is based on the days weather. Don't be disapointed if your request gets denied, all Guides have the groups best interest in mind.
---
Can I choose my Guide?
---
Unfortunately No. However it doesn't hurt to ask :)

A Lead Guide will be assigned to a given week and all other guides will be determined by their availability and teamed up with groups based on group ability and trip complexity.
---
What ability do I need to be to join a group or buy a pass?
---
If you can ski or snowboard confidently in powder snow down a blue run at the ski hill and get down a black diamond if you need to, then you can join us in the backcountry.

Fitness levels always vary in any group. Guides have a magic ability to help people achieve more than they think. If you are capable at least 800m of vertical in a day then you can join the Aurora Backcountry Pass. In your profile, let your guide know what your ability is so they may prepare a day that suits your experience.
---
If we use a helicopter to access the backcountry is it also included in the price?
---
No. The Aurora Backcountry Pass is for guiding only. We can definitely charter a helicopter to access some amazing terrain. The cost will be split between the group. Heli costs vary depending on where we fly.
---
How do I book my trips?
---
1. Download the app 2. Become a member 3. Select "Join Trips"
5. Pick which month you want to tour. Select what day you want to go. Book your day. After you have booked your day you will receive an email with information such as your guides name, meeting location, and skiing location. Any special equipment required such as glacial travel gear can be found here too.
6. Feel free to call your guide directly if you prefer a more human experience by clicking the phone icon
---
The trips are always full when I want to go how can I make sure that I get the days I want?
---
BOOK EARLY.

One of the advantages of the Aurora Backcountry Pass is the trip cancelation policies.

-For any regular scheduled trip you can cancel without any penalty up to 15 hours before
-For any Heli Drop trip you can cancel up to 24 hours before

Your days are then credited back to your pass.

If you want to make sure you ski the days you want... book your trips well in advance, keep an eye on the conditions using the Mountain Condition section in the App, you have until 15hours before the trip start to commit to your day.
---
What if the weather is too poor to ski?
---
Our Guides are experts in planning our days and choosing great locations to ski even if the weather is poor. However, if the weather or conditions are too dangerous to operate, we will cancel the day. If any of our guides cancel the day, your day will be credited back to your pass automatically. If you bought a day pass and you were only planning to join that particular day, you will receive a full $240 refund. THIS ONLY APPLIES TO PEOPLE WHO PURCHASED THE $240 DAYS PASS.
---
My day was cancelled and I was really looking forward to going out that day. I feel disrespected as a customer and I want compensation of some sort!
---
This scenario only happened once but it did highlight the need to better explain the pass program.

Please read the Pass Terms and Conditions carefully.
The whole purpose of this pass program is to bring people together and play in the backcountry safely and responsibly. Our Guides have the absolute authority to cancel or change a day for any reason. All our Lead Guides are ACMG Certified and have over 10 years of experience managing risk in the mountains. You are paying your guide to make the hard decision to say NO. We do not operate beyond certain risk tolerance and while safety should always be group discussion, our Guides will always have the last word on any safety decision. This program does not operate the same as hiring a guide privately. If you wish to have more of a say in how your personal risk tolerance is managed, we suggest paying for a Private Guide. Our rates for custom private guiding are 800$ per day. Please contact us directly for more details.
---
Can I transfer my unused days to my friend?
---
NO
---
Can I share a pass with my ..........
---
NO
---
Are your trips safe? I don't ever want to be at risk in the mountains can you gaurentee that I will be safe?
---
As much as we would like to say that our trips are 100% safe we cannot. Nobody can guarantee safety, and attempting to do so would strip the experience of the very elements that make it engaging and worthwhile. There is NO adventure without risk.

There is nothing reckless about being exposed to risk. In order to become good a managing risk you must be exposed to it.

True and quality risk management starts well before the actual action of risk mitigation occurs. See below our process:

1. Knowledge of hazards
2. Hazard recognition
3. True consequence knowledge
4. True Knowledge of one's self, and how one behaves when exposed to risk.
5. Knowledge of the accuracy, of the probability, of the consequence to self and group. (mind blown...)
6. True and Accurate Risk Assessment (what is the actual risk)
7.Risk Mitigation (how do we reduce the risk)
a) Aurora Backcountry's company risk acceptance (safety policies etc etc)
b) Guide team risk acceptance (daily guides meeting)
c) Field Risk Management (Guide decisions in the field)
8.Review and debrief (evening guides meeting)

You have touched on one of the core values of Aurora Backcountry. We are more than happy to discuss our risk philosophy on the up-track because most people will not fully understand the process described above.

Pass holders are encouraged to ask questions and call to attention anything they perceive as unsafe (no matter who it involves).
---
My App is not working?
---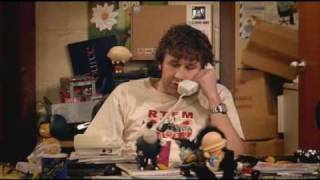 ---
How do the credits work?
---
Depending on when you bought your pass you will have receive a credit. This credit can be used towards any upgrade to a trip. Heli-Drops, Sled Skiing, or Overnights are all example of trip upgrades.

Heli-drops start at a minimum 250$ per person and can get a high as 600$ depending on how far we fly in the helicopter. Using your credit on a Heli-Drop will use 100% of your credit but at lease you're re getting one heck of a deal!

Sled Skiing calculated at 10$ per KM per sled then divided amongst the entire group that day. Historically Sled access days have cost anywhere from 40$ to 60$ per person. If you use your credit for a Sled Access day you can probably get 2 or 3 FREE days out of it before it is depleted.

Overnight trips are 120$ per night per person. You can do the math... 1 overnight, 1 sled access trip... all free from your credit.

Make sure you buy your pass early to get the largest credit.
---
What dates are your trips?
---
Any date between December 1st and April 30th. As long as 3 people sign up the trip will run. We only had to cancel 2 trips last year due to lack of numbers and the conditions on those days were not ideal so it makes sense that not many people were interested in signing up that day. Popular days are always the weekends, but with a bit of pre-booking week days can be quite nice especially when the weather lines up.

On your app you can see all the guide notifications, and upcomming trips so you know where we are going and whats going on. Make sure you book sooner than later, trips on great weather days can fill fast. You can always cancel your day 15hours or more before with no consequences.
---
The Expiry date of my pass is wrong!! It says it expires sooner than what it should be!
---
Yes.

We havent figured out that glitch yet. If you bought your pass any time before November this will be the case. Once November arrives the expiry dates will all be changed to the end of April. Don't worry about it.


---
What is the Aurora Backcountry Pass?
---
Great questions.

The Aurora Backcountry Pass is like the Mountain Collective Pass or the Epic Pass except instead of gaining access to ski resorts you gain access to certified Ski or Mountain Guides who are all members of Association of Canadian Mountain Guides.

Think of it like a seasons pass to the backcountry!

You have the choice to buy a specific plan that suits your schedule. Most people combine the Aurora Backcountry Pass with a midweek resort pass or a 10day punch pass at Whistler Blackcomb.

Downloading the New APP is vital to getting most out of our progam. From the App you can interact with guides, other pass holders and members. Downloading the App is FREE and you can benifit from many features such as the Mountain Conditions, Snow Science, and Emergency Support checklists without having to spend any money.

Basecamp is a social forum where you can see what trips are being planned, ask the lead guides a question and then eventually commit to joining a trip.

To join the trip simply choose the date that the trip is happening and in the Join a Trip feature of the App. You will get an email with your confirmation along with meeting locations and any other instructions.

Canceling can happen up to 15hours before your trip start without any penalty! Your day automatically gets credited back to you. The full Cancellation Policy is located at the bottom of the home page.

Buying a pass also give you benifits with our pass partners. All passholders recieve the following:
50% off The North Face
25% off G3 Equipment
25% off Intuition Boot Liners
2 for 1 from Dissent Lab Socks
20% off 4Frnt Skis

If you take advantage of all these discounts then your pass essentially becomes free.

If you have any other questions feel free to Download the App and hit the Call buttom. You will be directed strait to a Lead Guide or the Guide Manager.



---
---